Each July, MLQ opens the bidding process for the following season's MLQ Championship.
MLQ Championship is held in August and is considered a premiere quidditch event. For 2018, the top 12 out of 16 MLQ teams, based on regular-season performance, will be invited to the MLQ Championship. In each division, the team that is ranked fourth out of four by regular-season performance will not qualify. The 12 teams will be seeded based on regular-season performance into one single-elimination tournament of best two-out-of- three matches, which will ensue throughout MLQ Championship until one team walks away with the Benepe Cup. Since each place in the single-elimination bracket will be a best two-out-of-three series, all teams competing will be guaranteed a minimum of two games.
The tournament will be played simultaneously on two pitches, with all matches livestreamed to the community of fans that cannot attend in-person.
MLQ Championship will continue to be held every August. The atmosphere of the event is family-friendly and spectators even have the opportunity to give the sport a go.


The 2018 bid process is closed, however, parties interested in bidding for the 2019 MLQ Championship may review our 2018 MLQ Championship bid manual for an idea of what to expect in regards to information on deadlines and requirements. The 2019 MLQ Championship bid manual will be available Sept. 1, 2018.
To initiate the bid process, interested parties should first download and review the bid manual for the given season. Potential hosts may submit the Intent to Bid Form to indicate interest and initiate communication with MLQ staff. The deadline for submission of the completed bid package, along with the Bid Snapshot to highlight key features will be announced in July 2018. The MLQ Events Director, MLQ Tournament Coordinator and MLQ Commissioners will then select finalists from among the complete bids received. The MLQ Events Director will schedule site visits with finalist locations. The final city partner will be announced publicly.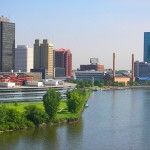 August 2015
Toledo, Ohio
– Partner: Destination Toledo
– Economic Impact: $200,000
– Champion: Boston Night Riders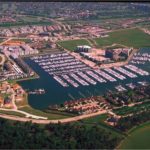 August 2016
League City, Texas
– Partner: City of League City
– Economic Impact: $132,000
– Champion: Boston Night Riders