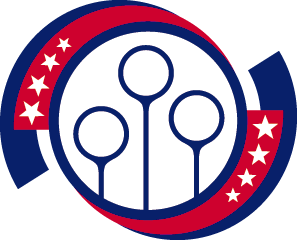 The Los Angeles Guardians match against the Phoenix Sol, scheduled to take place on June 11 in Los Angeles, Calif., has been moved to Saturday, Aug. 6. The decision has been agreed on by the managerial and coaching staffs of each team and approved by Gameplay Director Edgar Pavlovsky, Events Director Kara Levis and MLQ Co-Chairs Amanda Dallas and Ethan Sturm.
The decision to move the match to August 6, part of the league's designated "make-up date weekend," was not taken lightly. MLQ prides itself on maintaining a manner of professionalism, and this extends to its events and its communications with fans, friends and family. When a date is set for a match, the league will go as far as possible to see said event through.
That being said, there were two central reasons that the switch was deemed necessary. The first came from securing appropriate field space for the event within Los Angeles. The city closes many parks for renovation during the month of June, and by the time a field could be secured, the ability to market the event had taken a severe hit. Los Angeles has a long history of being a major asset in the promotion of quidditch in all forms, and we felt rushing our only event of the season in the city would be a missed opportunity for the sport's growth.
The second came from concerns about the size of the Phoenix Sol roster. Due to unforeseen yet unavoidable difficulties in both recruitment and retention, it was deemed that the roster Phoenix could assemble for the weekend would be unsafe. The changed date will give Phoenix more time to encourage roster participation and plan for long-distance travel. In addition, Phoenix's recruitment territory will be extended to include southern Nevada, and the team's recruitment period will be remain open for the time being.
We understand that the match rescheduling creates an unfortunate conflict with West Fantasy, but must operate in the way that is best suited for our league's success. The weekend of August 6-7 has always been scheduled as our "make-up date weekend," and was to be used for situations such as these. We apologize to those inconvenienced by the decision.
The match between the Los Angeles and Phoenix Sol will take place on August 6 at a yet to be determined time. The postponed match between the New Orleans Curse and the League City Legends will also take place that day.

For more information about the team, or to inquire about how to join, contact Phoenix Sol Manager Brentlee Cass at phoenixaz.sol@gmail.com. The roster will close June 20.