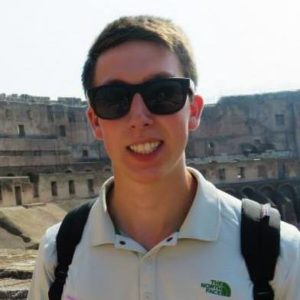 Zack Denoto will serve as the MLQ Finance Director, effective immediately.
Denoto was first introduced to quidditch during his time at RIT. After two years away from the sport, he returned in the fall of 2015 to play for Rochester United. Denoto was a member of Rochester Whiteout during the 2016 season.
"Zack is the missing puzzle piece to round out our director team," said MLQ Human Resources Director Lisle Coleman. "We were looking for someone to bring the MLQ Finance Department to the next level, and I know Zack's experience and level head will make him an excellent addition."
Denoto has worked as both a financial analyst and a risk analyst in the past two years. His experience designing financial efficiencies and conducting and documenting financial analysis makes him an ideal candidate for establishing a new financial process within MLQ.
"I am very excited to become a part of MLQ. With the season coming up soon, I look to bring a fresh perspective and create a solid foundation for the MLQ Finance Department," Denoto said. "I know we can accomplish a great deal with the amazing group I am joining and I look forward to what MLQ can become."
The MLQ Finance Department has undergone a lot of changes to prepare for the 2017 season. MLQ is confident that Denoto will ensure that these changes are effective.
If you're interested in joining Denoto's team, check out our openings.