The last two kits in our MLQ Inaugural Season Series are Boston and Detroit.
All uniforms are designed by Nick Leimbach, the talent behind the 102 States' Cup jerseys. Each jersey will include the MLQ logo on the nape of the neck in the colors of its team.
Kits will be available for purchase beginning tonight at 8:30 pm EST via our IndieGoGo. All jerseys and shorts will be created by our official uniform sponsor, Savage, the ultimate apparel company.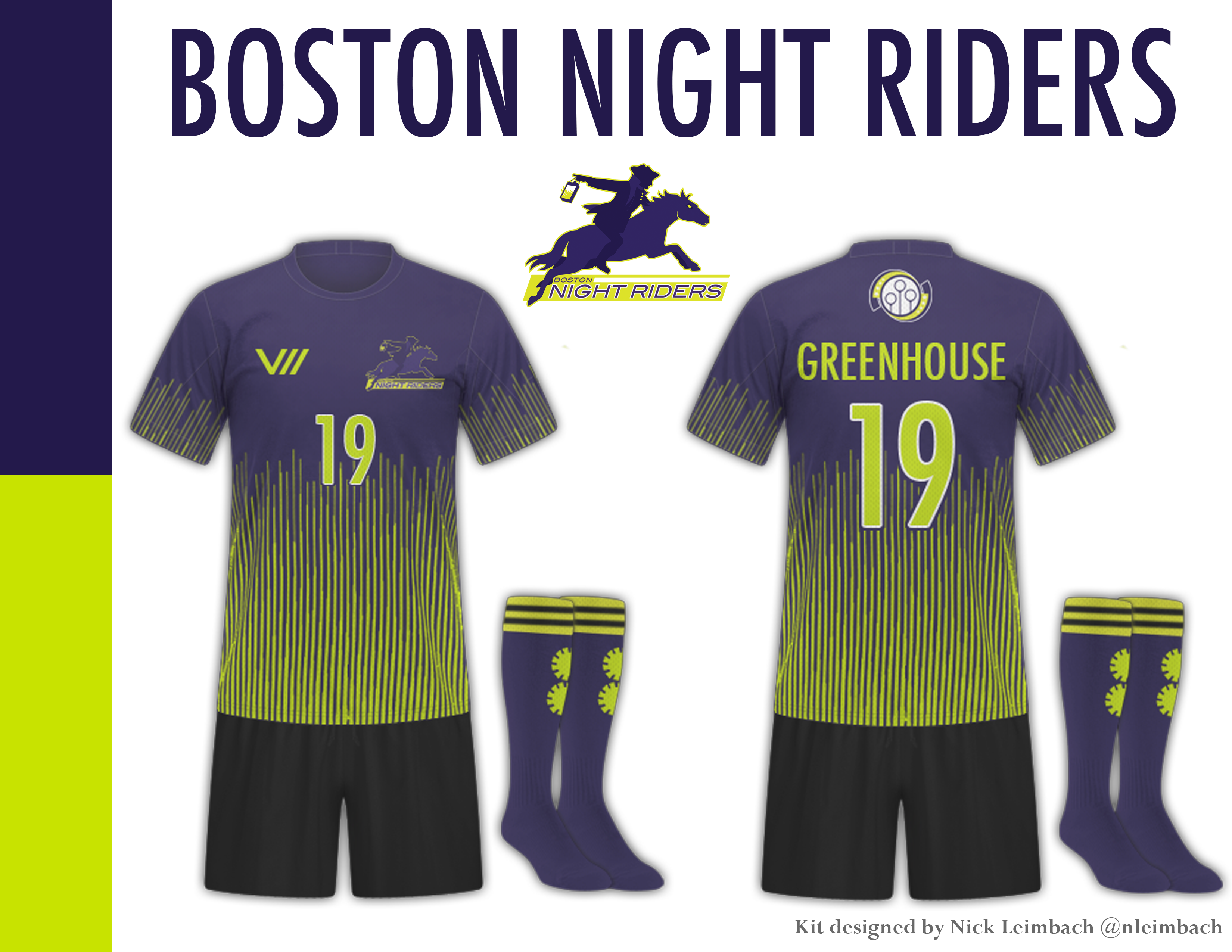 Shorts will be purple or neon next season. Savage does not currently carry the Night Riders' colors.