MLQ is pleased to announce our roster of 2016 managers!
We're still seeking additional candidates for the non-playing role in Los Angeles, Calif. and Ottawa, Canada. If you're interested, drop us an email at mlquidditch@gmail.com.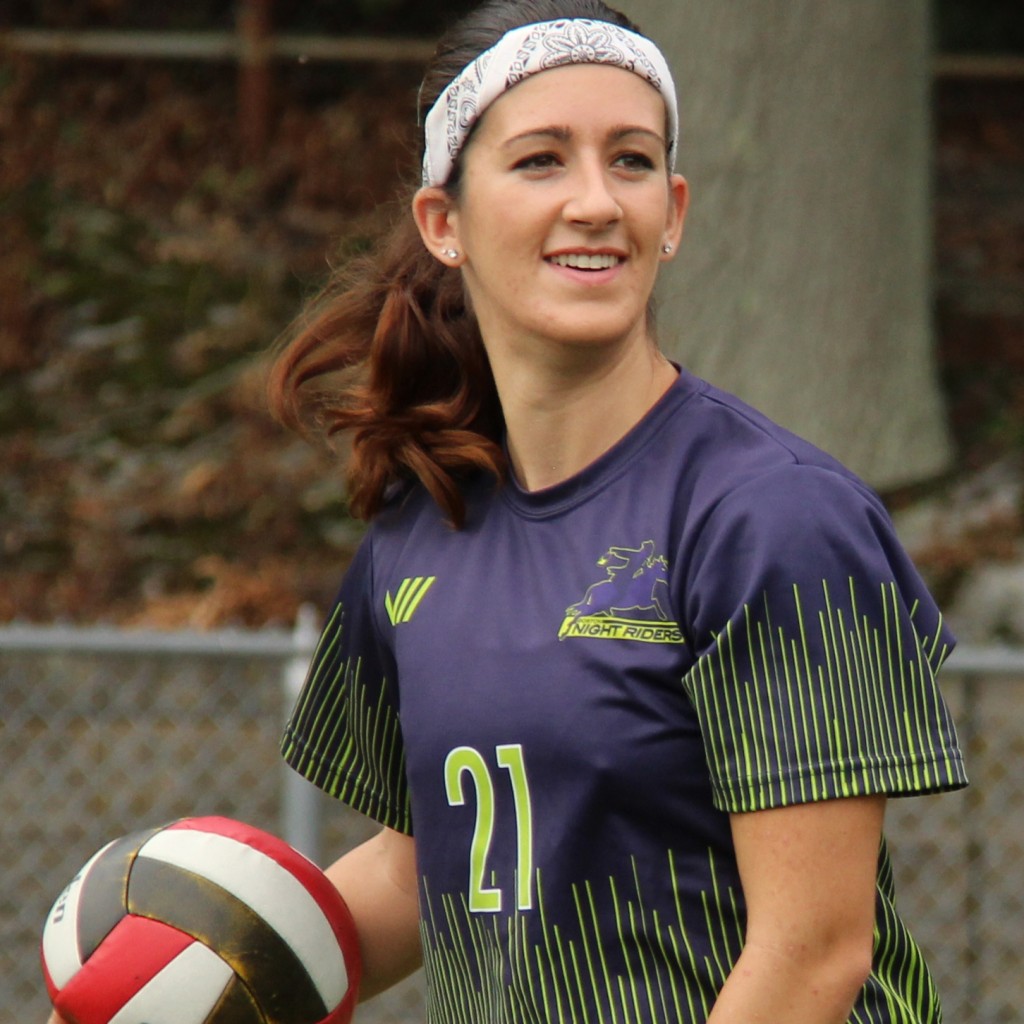 Kara Levis
City: Boston, Mass.
Notable Experience: Boston Night Riders, manager, 2015
Two-time regional champion (West 2012-13, Northeast 2015-16)
World Cup VI finalist
Kara Levis first entered the world of quidditch in fall of 2009 as an original member of the UCLA program. During her time as a collegiate player, Levis witnessed the growth of the West and was inspired to become more involved in leadership and management. She served as the California State Representative for the 2012-13 season and as tournament director for West-by-Southwest, the first interregional event west of the Mississippi. UCLA also earned a regional championship title and World Cup VI finalist finish during Levis' time with the program.
After graduating, Levis moved across the country and joined Quidditch Club Boston in their inaugural season. She is now playing in her third season with QCB and has earned her second regional championship title. Levis served as the USQ Northeast Regional Director for the 2014-15 season before transitioning into the role of MLQ Events Director. She also served as the Boston Night Riders' manager last season, building the framework for the eventual league champions to develop and flourish. She is excited to continue to build the Riders' legacy and to test her team against the rest of the nation's top players.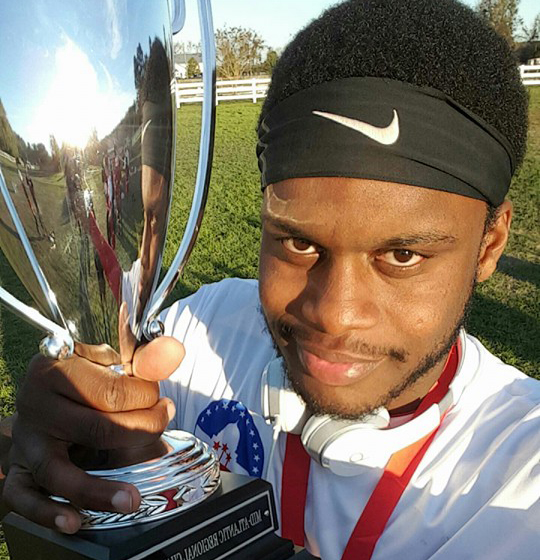 James Michael Hicks
City: Washington DC
Notable Experience: District of Columbia Quidditch Club, coach, 2015-present
2015 Mid-Atlantic Regional Champion
Washington Admirals, manager/coach, 2015
James Michael Hicks has been involved with quidditch since 2011, when he joined the University of Maryland.
During his time in the sport, he has served in leadership positions as a captain and a coach. Recently, he coached his team, District of Columbia Quidditch Club, to a Mid-Atlantic Regional Championship title in its second year of existence.
This is Hicks' second year of involvement with MLQ as a manager of the Washington Admirals in the nation's capital. In the league's second season, Hicks is excited to take a strictly administrative role as he looks to revamp the program, build Washington into a league contender and ensure New York Titans chaser Tim Keaney remembers his name.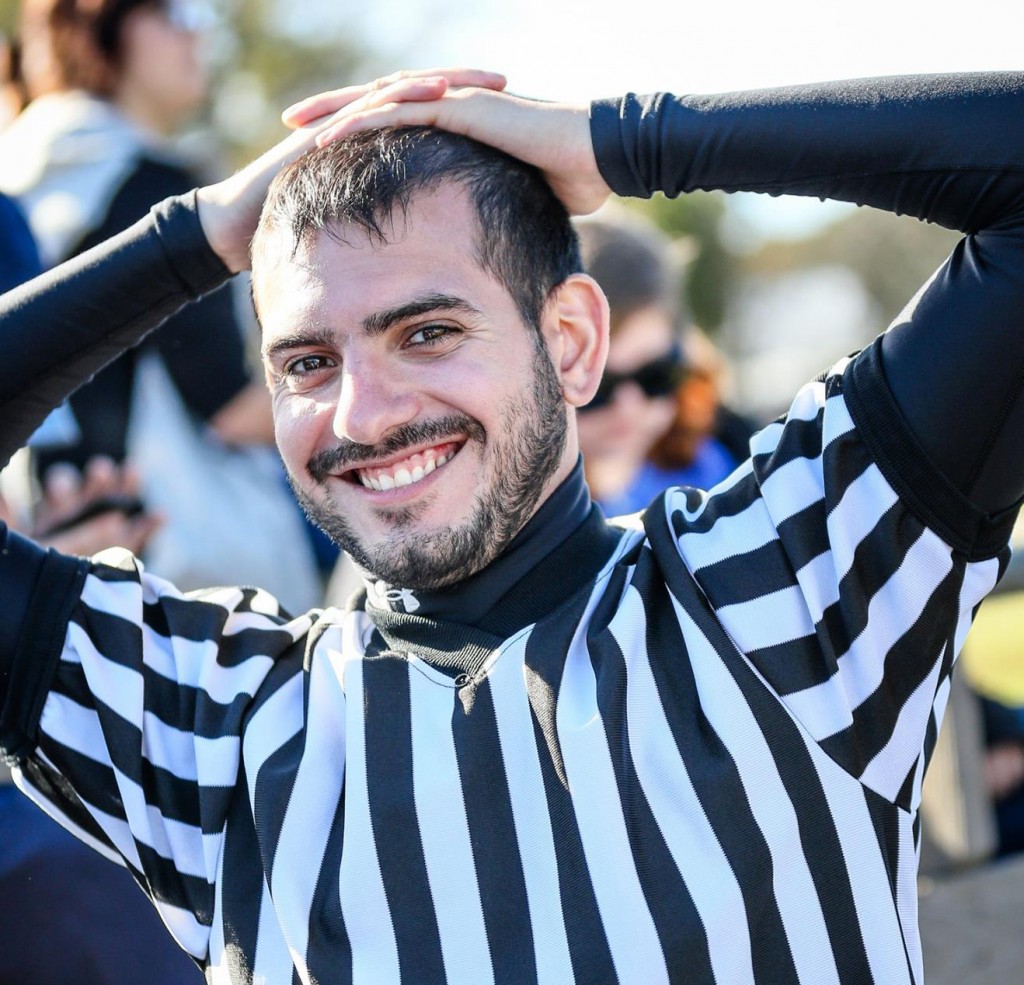 Alexander Amodol
City: New York, NY
Alex Amodol first heard about quidditch during World Cup V. After being invited to play for the Philadelphia Honey Badgers in 2012, he was hooked from the start.
He has captained a Philadelphia team that fell short of qualification for World Cup VII, and made the Sweet Sixteen at World Cup VIII with The Warriors, where he started at beater.
This season, Amodol took the opportunity to coach and lead The Rogues, the developmental team comprised of Warriors and New York University players in an effort to expand New York City quidditch. On the other side of the pitch, he has made efforts to elevate the position of referee, acting as a Referee Development Team member for the IRDP.
Off the pitch, Amodol has begun designing and building custom-made quidditch hoops for local teams. His hoops are used by many teams in the Big Apple Quidditch Conference, as well as MLQ's own Washington Admirals and New York Titans. Amodol is overjoyed to be taking over as manager for the Titans and aims to continue with and expand on the success the team found in 2015. He knows the previous manager's shoes will be hard to fill but hopes his past experiences as a coach and captain will help him lead the team to a stellar sophomore season.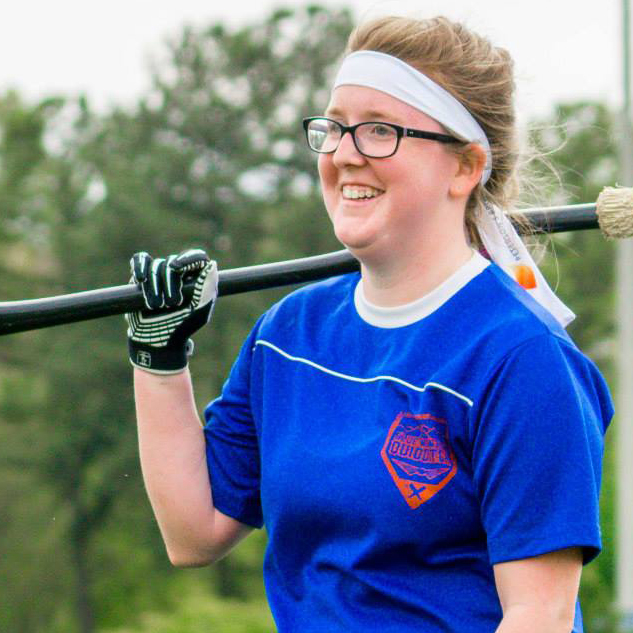 Katie Milligan
City: Cleveland, Ohio
Notable Experience: Cleveland Riff, manager, 2015
Blue Mountain Quidditch Club, captain, 2014-15
Bowling Green State University, head captain, 2012-13/2013-14
Katie Milligan has been involved with quidditch since 2010 and was a member of the first Bowling Green State University team. Milligan served as an assistant captain during her second year at Bowling Green and as the head captain for the following two years. During this time, she took the team to the final four of World Cup VI, the Sweet 16 of World Cup VII and two consecutive Midwest Regional Championship finals.
After graduating, Milligan served as a captain for Blue Mountain Quidditch Club for the 2014-15 season. She was certified as a USQ-certified head referee for three years and has also volunteered as a member of the RTC. Milligan is excited to be returning as the manager of the Cleveland Riff for the upcoming MLQ season.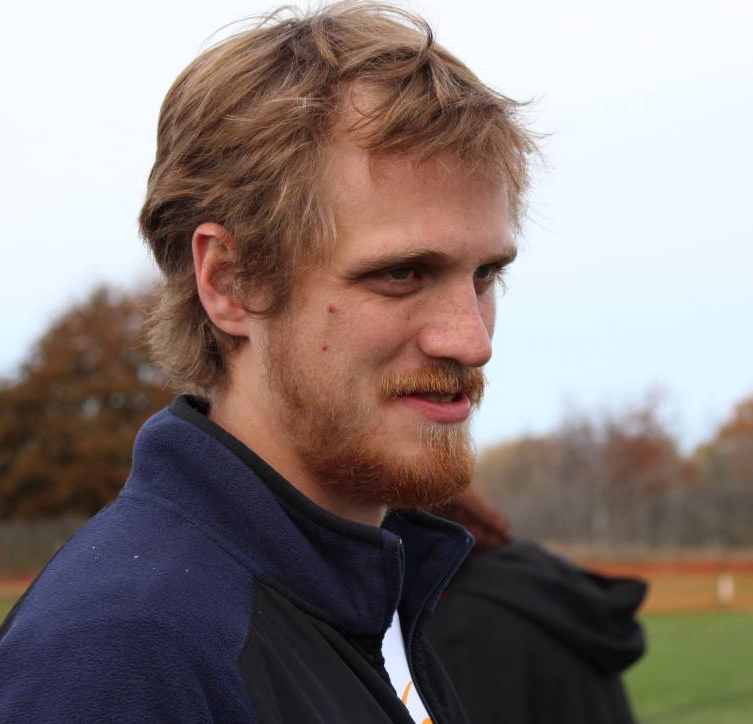 Patrick Callanan
City: Rochester, NY
Notable Experience: Rochester Whiteout, manager, 2015
Patrick Callanan has been involved in quidditch since 2010, when he began playing at World Cup IV for the University of Rochester. In his time as a Thestral, Callanan served as captain for one and a half years. He successfully lead the team to bracket appearances in World Cups VI and VII.
In the 2014-15 season, Callanan served as tournament director for the Northeast Regional Championship and played for North Star in Canada. This USQ season, he is a member of Rochester United, and saw the finals of the Northeast Regional Championship in November.
After a successful 2015 season with the Rochester Whiteout, Callanan looks forward to another great season leading the squad.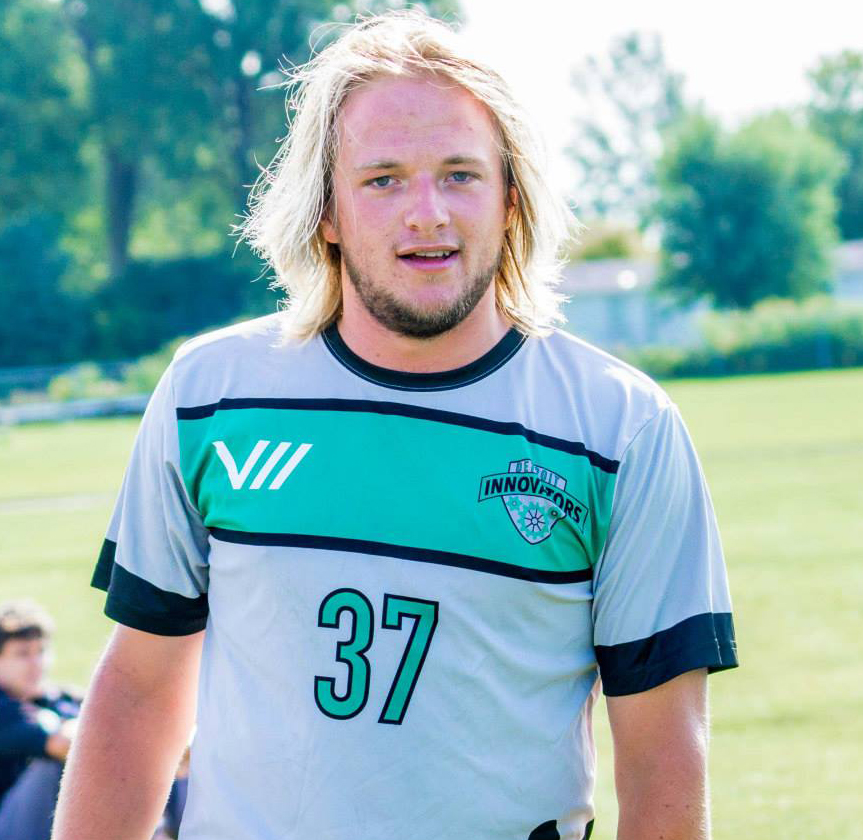 Eric Wasser
City: Detroit, Mich.
Notable Experience: Detroit Innovators, assistant coach, 2015
Eric Wasser joined the University of Michigan quidditch team in the fall of 2011 and played with the squad in serveral World Cups, advancing to bracket play in each. After graduating last year, he joined USQ community team Rochester United for his last season as a player.
Wasser has also been heavily involved in the volunteer side of the quidditch community for the last four years. He has served as a head referee, snitch and general volunteer. Apart from his on-pitch volunteer roles, he has also contributed a wealth of written analysis for USQ and, most recently, for The Eighth Man.
Wasser is excited for his new position within the Innovators' organization and is ready to lead the team to success.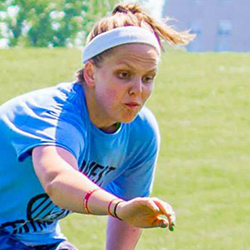 Ali Markus
City: Indianapolis, Ind.
Four years ago, Ali Markus showed up to her first quidditch practice at Ball State University, entirely unprepared for athletic activity of any kind. Despite her significant lack of athletic background, she was hooked. In the two successive years that she played for Ball State, she spent a year as the group's fundraising coordinator, creating a partnership with Lucas Oil Stadium concession stands that continues to generate income for the team today. Additionally, Markus has flexed her tournament-directing muscles by organizing and running Ball Brothers Brawl for the past two years.
After graduation she went on to play for Blue Mountain Quidditch Club and Indianapolis Intensity. She is now a chaser on Lake Effect Tempest and the financial coordinator for Great Lakes Community Quidditch. She looks forward to building on the "intensity" of MLQ's inaugural season, not only in terms of Indianapolis's team performance and cohesion, but also fantastic and original puns.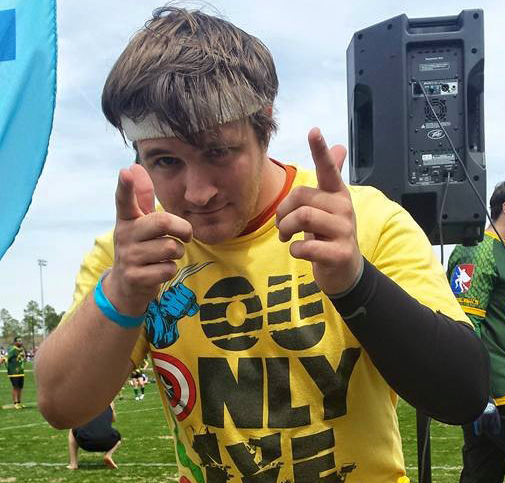 Hank Dugie
City: League City, Texas
Greatest Quidditch Achievement: World Cup VI Champion
Businessman and community leader by day, World Champion quidditch player and Southwest hype master by night: Hank Dugie has been around the sport since 2012 when he joined University of Texas.
After earning the title of World Champion in 2013 with UT, Dugie moved on to other Southwest programs. Folowing his success at UT, he became a founding member and coach for World-Cup qualifiers Cougar Quidditch and Clone Star Quidditch Club, and played for Lone Star Quidditch Club. Nowadays, Dugie spends his USQ season on Texas Cavalry.
Outside of USQ-official activity, Dugie has participated in fantasy tournaments across the country as a player and general manager. He loves quidditch and strives to grow the sport in everything that he does. A shining example of this, is the widespread growth of teams and players around the League City area. He leads summer and holiday pickup games for locals who wish to learn. He also visits community high schools to teach their students. Look for big things to come out of Dugie and his bunch. All they do is win!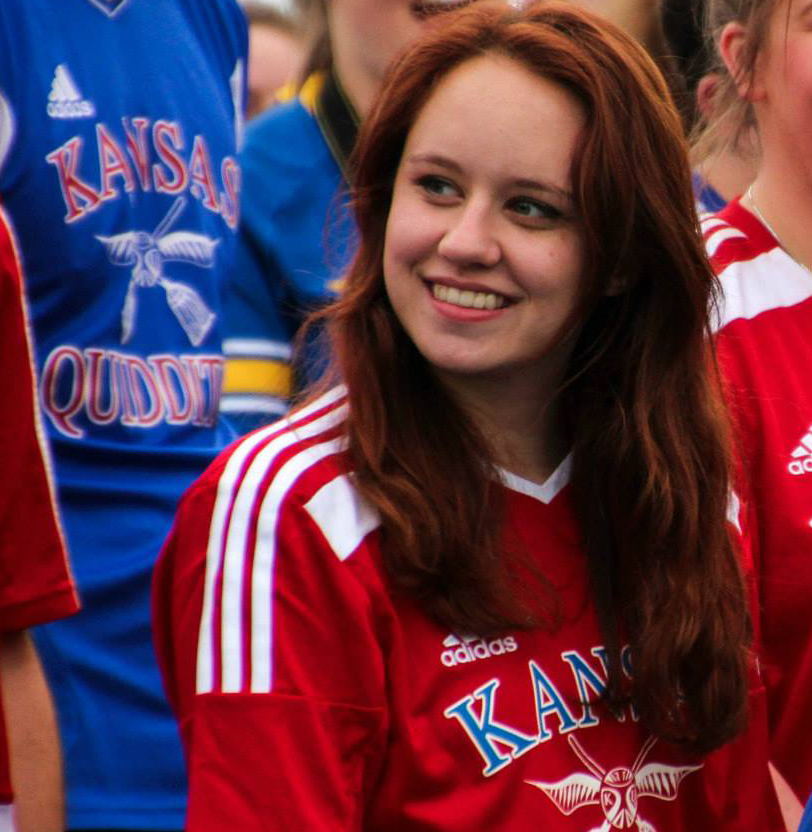 Mikayla Hoffman
City: Kansas City, Mo.
Mikayla Hoffman has played with the University of Kansas Crimson Warhawks since the 2014-15 season, finishing her first season of quidditch at USQ World Cup VIII. The experience gave Hoffman her first taste of just how involved quidditch can be and helped shape her community-oriented leadership style. She attended the 2015 Midwest Fantasy tournament to meet new people and to expand her familiarity within the quidditch community. The new exposure inspired her to take on a greater role in quidditch leadership, sharing opinions with the Kansas team and eventually electing to manage the MLQ Kansas City team.
Hoffman is thrilled to hold a leadership position with MLQ. She looks forward to the new connections she will be making, the opportunity to work with a variety of people in the Kansas City area and the chance to face the challenges of top-tier opponents. She is excited to work with this season's MLQ managers, players and the rest of the community, and looks forward to putting Kansas City on the map as a major player in the 2016 MLQ season.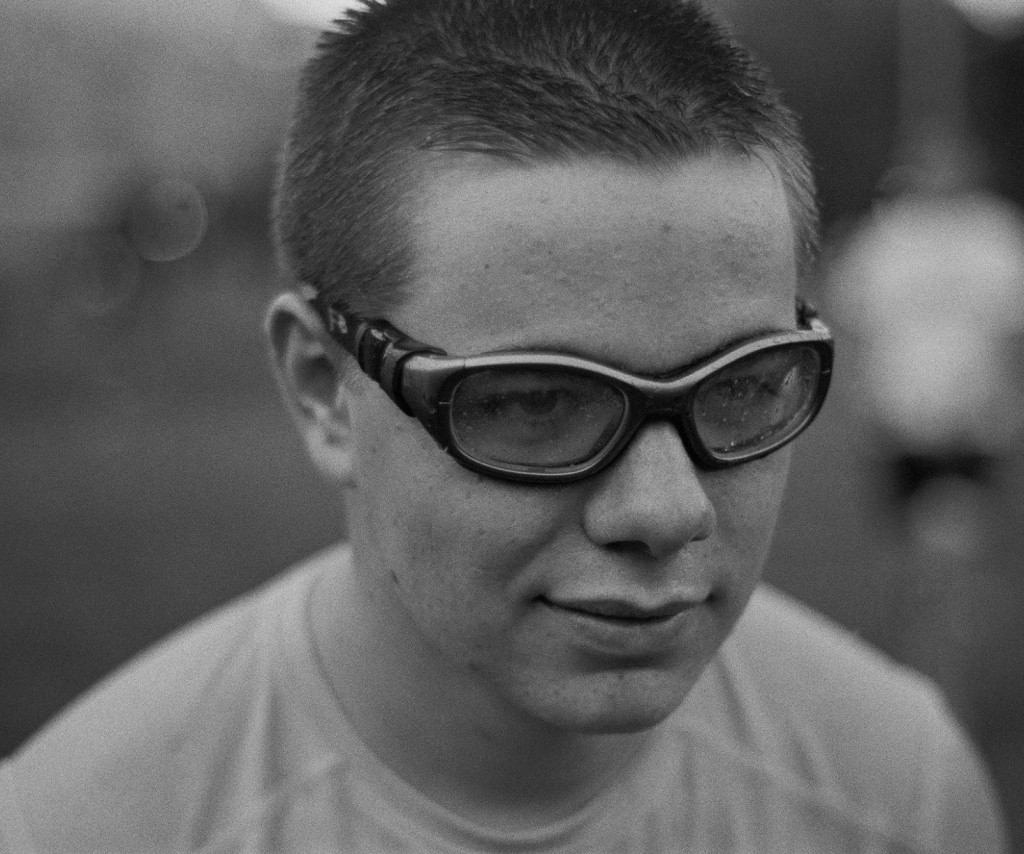 Zachary Doty
City: Austin, Texas
Zachary Doty began playing quidditch three years ago in the University of Texas intramural league. Since then, he has been involved in the Texas Ministry, the governing body of Texas Quidditch and held the roles of both treasurer and vice president. Last year, Doty joined Austin Quidditch and helped the team achieve a 3-2 record at World Cup VIII. This year, he serves as captain for the team.
Doty is excited to be part of MLQ because he believes quidditch is currently on the cusp of becoming a "true sport" that has the ability to draw attention outside of the internal community. To see the growth required for this degree of development, he feels quidditch needs to better define its levels of play. In his eyes, MLQ provides the sport with a much higher competitive level and the opportunity to grow in a way that will gain the attention of outside media and many new fans.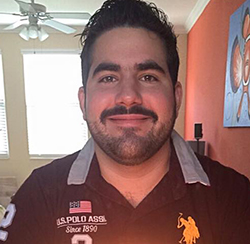 Michael Gallaty
City: New Orleans, La.
Michael Gallaty started his Quidditch career in fall of 2012 at Loyola University-New Orleans.
As a beater, Michael anchored the corps. He was a major contributor to the team's 2012-13 Division II finals run at World Cup VI, and in the 2014-15 season when Loyola qualified for its first World Cup.
After playing three years for the Wolf Pack, Gallaty became a founding member of Gulf Coast Gumbeaux, a community team in New Orleans. After helping plan various tournaments, such as Wolf Pack Classic and Booze Brawl, he is excited to be expanding more into the logistical side of the sport. He hopes that his summer with MLQ will prove that New Orleans is a hub for quidditch talent that can rival any other city in the country.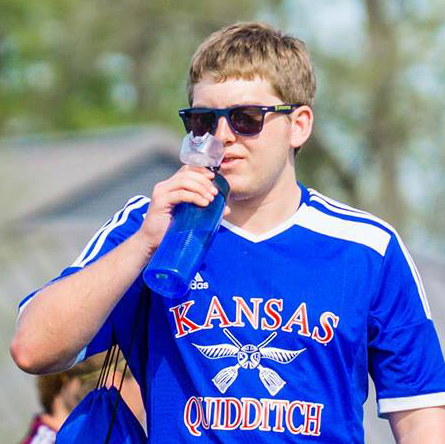 Matt Dwyer
City: Phoenix, Ariz.
Matt Dwyer just finished his second year as a player and first year as a president on Kansas Quidditch. Besides dealing with Austin Pitts, he said he enjoys doing the team's paperwork, being its self-proclaimed hype-train conductor and filling in as its resident backup keeper.
He is excited to be a part of MLQ due to the lack of serious quidditch options in his area of the country during the summer. With the league encompassing teams from around the United States and Canada, Dwyer said he views this summer as an opportunity for him to learn and grow as a leader while working with the best players and teams the sport has to offer.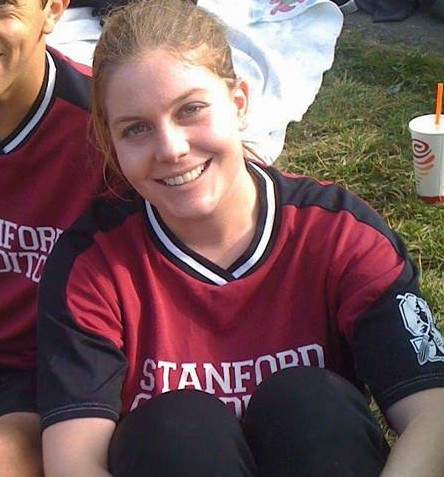 Natalie Stottler
City: San Francisco, Calif.
Notable Experience: Stanford Quidditch, coach/EMT, 2014-15
FireMercs, organizer, 2012-13
Stanford Quidditch, captain/coach/manager, 2011-14
Natalie Stottler has been involved with quidditch since 2011, when she founded Stanford Quidditch. Since that time, she has served a variety of roles with Stanford's team, including player, captain, coach and president. During her tenure at the California university, she led the team to the brackets at World Cup VII. She has also organized a number of tournaments at Stanford in addition to FireMercs, the prequel to the popular West Fantasy. She is also a California-certified EMT and has volunteered in this capacity at many tournaments.
Stottler is excited to be joining MLQ as manager for the San Francisco team because she believes retirement was a silly idea in the first place, and she can't wait to work with the top players in the Bay Area. She looks forward to a fast-paced, competitive first season with the San Francisco squad.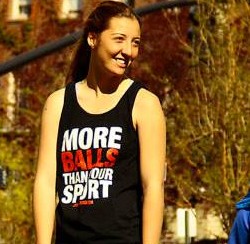 Janelle Tardif
City: Salt Lake City, Utah
Janelle Tardif became involved with quidditch in fall of 2014. As a chaser for the Crimson Elite, she helped her team climb to the top three in the West and top 24 in the world for the 2014-15 season.
While living in her hometown in Maine, Tardif gained management- and director-level experience from captaining downhill ski racing, tennis and cross country running. She orchestrated programs in sailing and tennis from the ground up, which led to her proficiency in athletic event coordinating.
Tardif is ready to hit the ground running in MLQ by bringing together the hard-hitting, competitive athletes of Salt Lake City to create a winning squad.